Are you looking for a new Dentist?
Riverwest Dental will give you the Whole Health Smile you've always deserved. A smile that boosts your self image, strengthens your immune systems and helps you feel incredible. Your treatment and payment options are individualized for your situation. You will be listened to and we will work together to only require routine low-cost care for your Whole Health Smile.
Currently Not Accepting Patients With Medicaid As The Primary Insurer
Enjoy Individualized, Educated & Anxiety Free Dental Care
#PEDIATRICDENTISTRY
All Kids Are Invited
Good brushing at a young age saves kids and parents from a whole lot of pain! Cavities are prevented, tooth aches from inflammation don't occur and the cost of routine dental care goes down. Get started today by printing out the chart below and helping your little ones fill in the squares to receive a prize!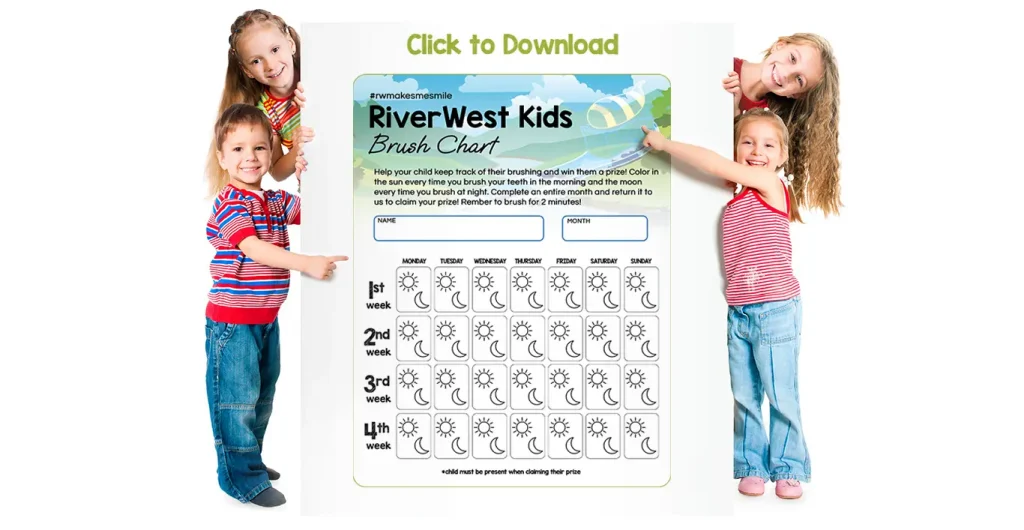 RWMAKESMESMILE
Meet Our Providers
Recent Articles and Clinic Updates